Newham Council: Muslim Variety Show
November 30 @ 7:00 pm

-

9:30 pm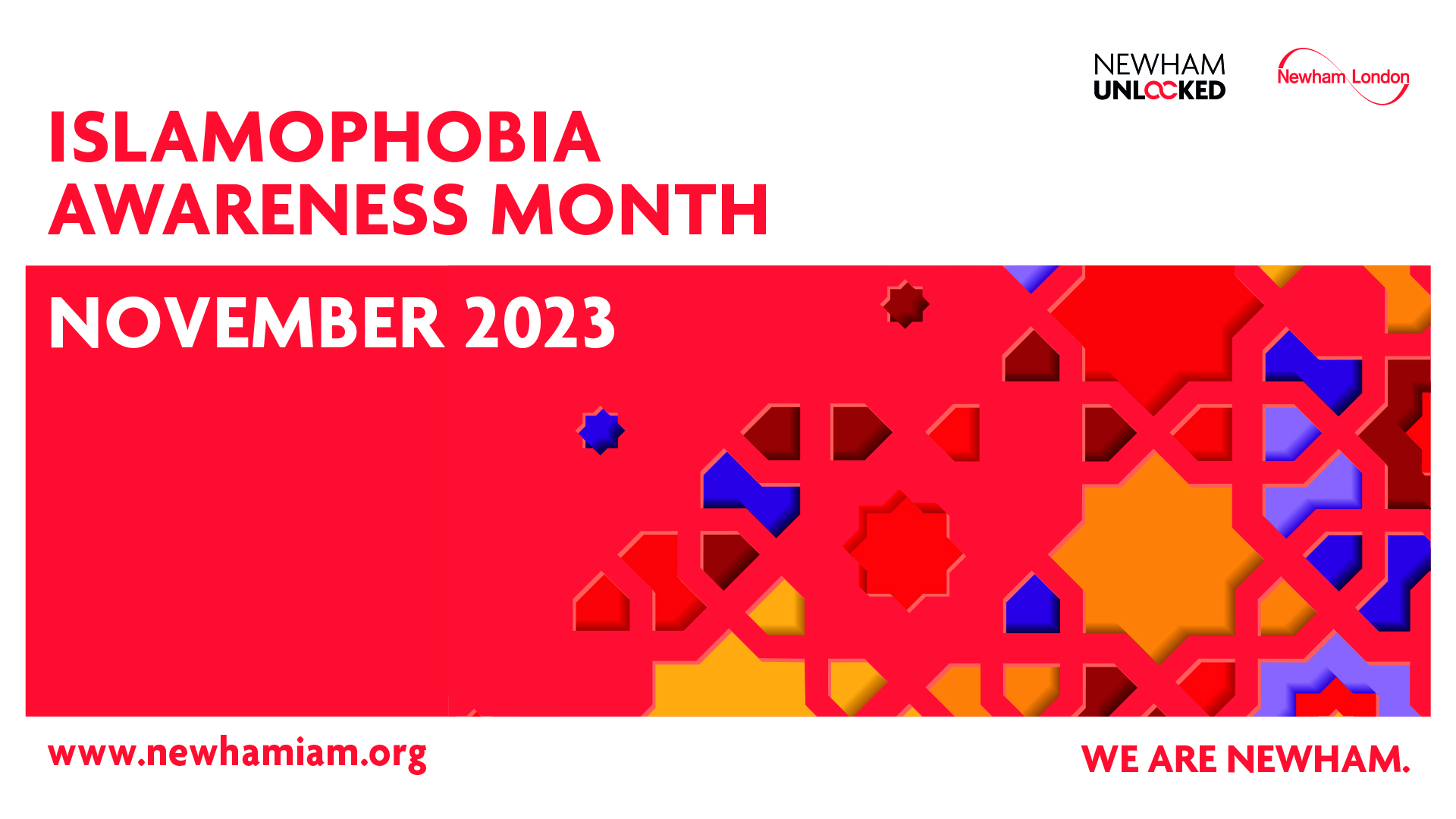 An evening of poetry, music, dance and comedy from diverse Muslim storytellers from London to celebrate the end of Newham's Islamophobia Awareness Month. The night features Jumana Moon, Shareefa Energy, Hamza Bouzhar, Prince Abdi, Bustami, Hawiyya Dance Company and Safe Adam.
Jumana Moon is a storyteller with a great love of stories, tales, myths & legends of all kinds and has been collecting stories since childhood.
Shareefa Energy is a poet, performer, writer, author, activist, educator, creative campaigner, workshop facilitator and arts and wellbeing practitioner of Indian and Muslim heritage from Leicester and London. She is the author of poetry collection Galaxy Walk.
Hamza Bouzhar is a professional artist, writer and composer with over 20 years of experience in performing Arabic and traditional Moroccan Sufi music.
Prince Abdi is an international touring comedian originally from Somalia living in south London. He has had appearances on ITV, CH4, BBC1, Comedy Central and HBO. Prince has also supported some famous faces over the years such as Chris Rock, Dave Chappelle, and Trevor Noah.
Hawiyya Dance Company draws upon traditional and contemporary dance celebrating culture and ancestral history. Founded in 2017, Hawiyya, meaning identity in Arabic, is a diverse, all-female company based in London.
Bustami is a British Sudanese playwright, actor and musician. He holds an MA in Theatre Education, and is listed in the Emerald 100 most Inspiring Muslims for his contribution to the Arts.
Safe Adam is a British Yemeni singer-songwriter from Essex. He has performed and toured sold out concerts all over the world. His career started as a writer for mainstream artists such as Ed Sheeran and N-Dubz. He moved away from the mainstream and switched his attention to faith-inspired songs.