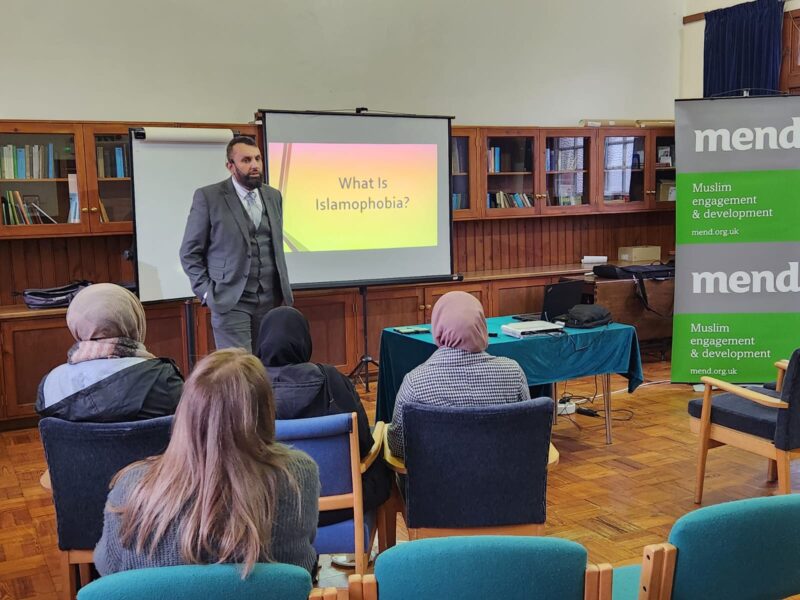 Preston Community Event
On the 6th of November in Preston, MEND North organised a community event, where community leaders from various organisations gathered for our causes and cures workshop, presented by our CEO Azhar Qayum.
Various causes of Islamophobia were discussed; the attendees concurred that media negativity has an enormous impact on the perceptions of Muslims and Islam. Possible cures were discussed, but what resonated with them was the lack of representation in media and politics of Muslims.
The presentation ended with a discussion on how the local community can be involved in MEND by volunteering. Many of the attendees were interested in getting involved.
The attendees were grateful for the insight and enjoyed sharing their thoughts.
Thank you to all involved in organising this event.