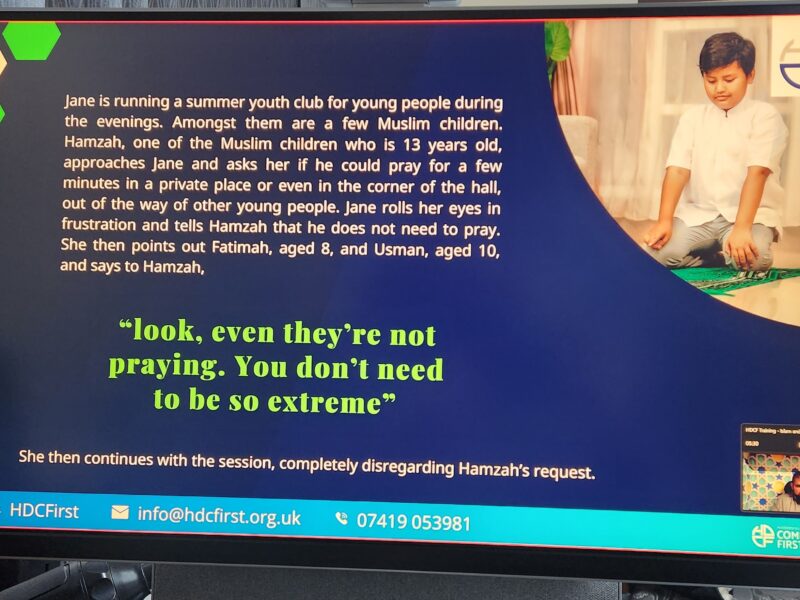 On Friday 18th November, Huddersfield Community First delivered a special training session to youth organisation leaders on understanding Islam and Islamophobia in partnership with Kirklees Youth Alliance.
The session began with looking at what it means to be a Muslim and whether a Muslim can be identified based on their looks. The session then explored the definition of Islamophobia and understanding how to identify it. The session ended with multiple scenarios on how organisations could make their environment more Muslim friendly.
We would like to thank Huddersfield Community First for organising and delivering an amazing session raising awareness of Islam and Islamophobia.