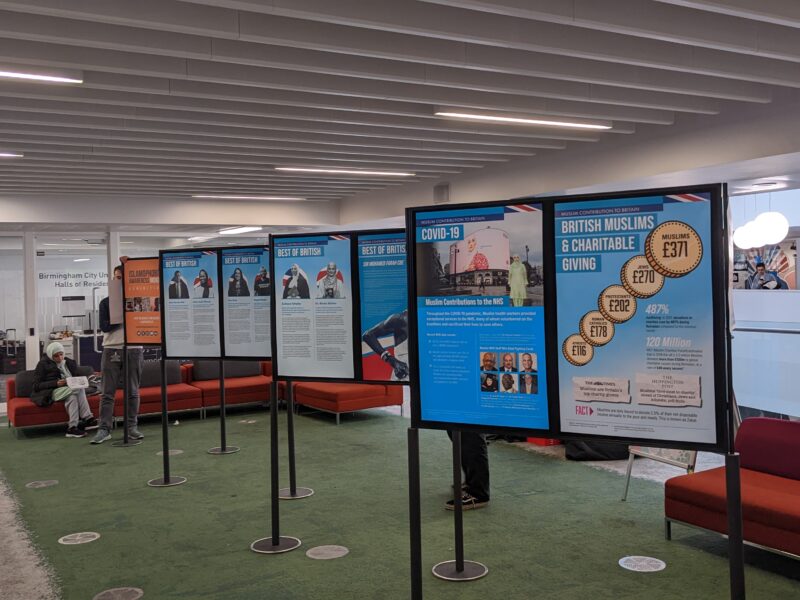 IAM Exhibition at Birmingham City University.
Birmingham City University hosted the IAM exhibition, through the help of the Islamic Society. Staff and students were able to view the exhibition at the Students Union. The exhibition is a hugely informative and insightful tool which showcases positive Muslim contributions in the UK and the issue of Islamophobia in various aspects of society.
We would like to thank Birmingham City University and the Islamic Society for hosting the exhibition and supporting the IAM campaign.
The exhibition is available to hire throughout the year. If you would like to hire the exhibition, please visit: www.islamophobia-awareness.org