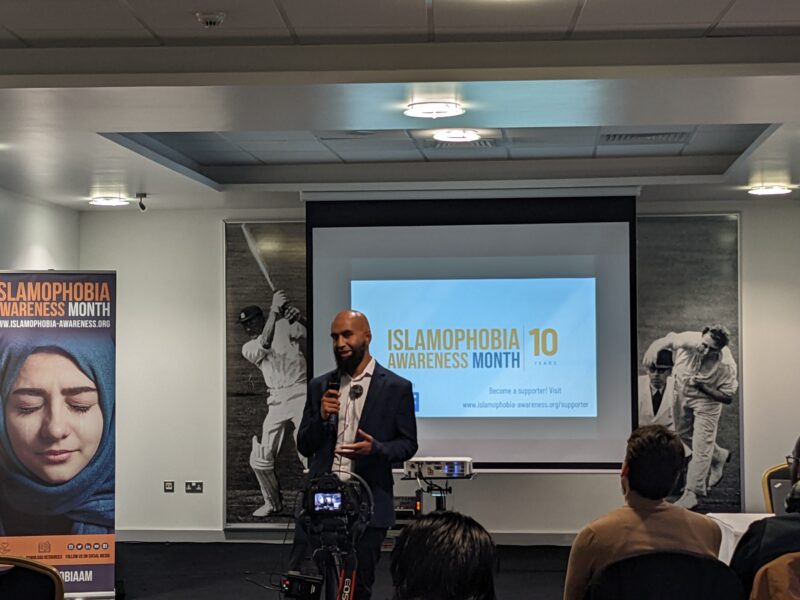 Birmingham IAM Launch
On Tuesday 1st November, the Birmingham launch of Islamophobia Awareness Month (IAM) campaign took place at Edgbaston Cricket ground. The event was hosted by Warwickshire County Cricket Club (WCCC)
Speeches came from the CEO's of WCCC, Green Lane Masjid, MEND; as well as testimonies from Asma Ajaz Ali from England Squash and Haroon Mota; were powerful and informative.
The attendees also had an opportunity to view the new IAM exhibition which showcases the positive Muslim contributions in the UK and the issue of Islamophobia in various aspects of society.
We would like to thank Warwickshire County Cricket Club for hosting and organising the Launch.