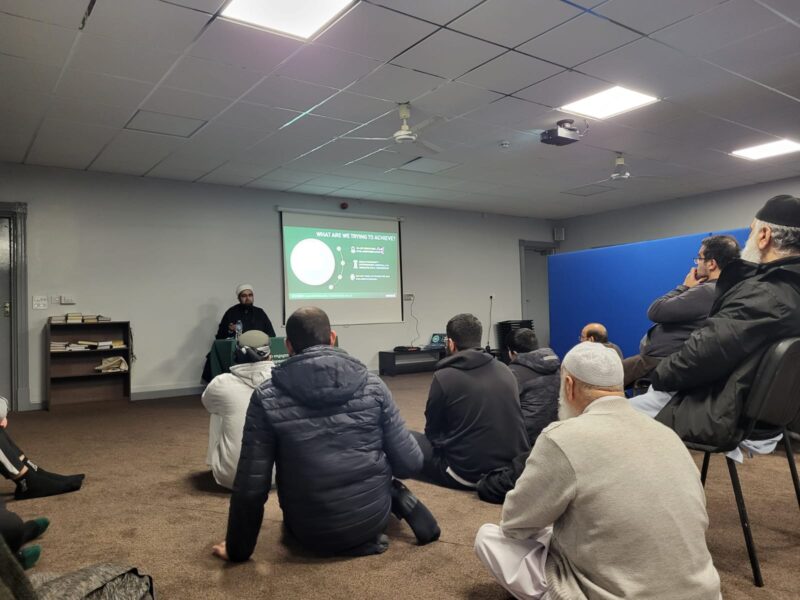 On Saturday 26th November, MEND Yorkshire was invited by Jamia Masjid Noor to deliver a session to their congregation raising awareness of Islamophobia as part of Islamophobia Awareness Month.
The causes and cures of Islamophobia workshop was delivered. The session educated the attendees on what Islamophobia is, how it manifests itself within the UK, the causes behind its rise over the years and what the community can do tackle it locally.
The session also introduced MEND's 'Nurturing Muslim Identities' campaign to the community. This campaign aims to protect the Muslim identity of children in schools across the country. Educating parents and community leaders on how to work with local schools in relation to children being able to practice their faith in schools.
MEND would like to thank Jamia Masjid Noor for inviting us to speak at their mosque. If you would like MEND to deliver an event at your mosque or organisation, then do contact us on [email protected].