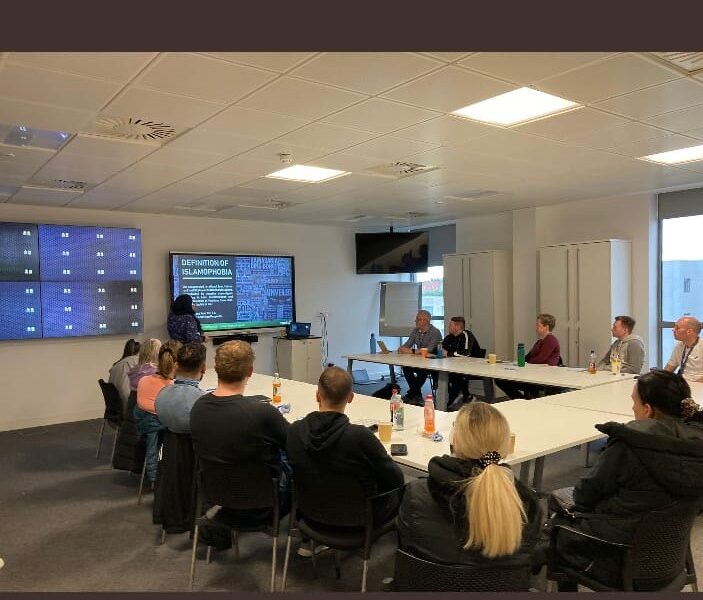 On Friday 11th of November MEND together with Scottish Muslim Police Association held a session for campus police to mark Islamophobia Awareness Month and discuss Islamophobia.
The session was a causes and cures one, looking at how Islamophobia can and does manifest, what drives it and how as a community, organisations and society we can all work together to bring an end to, not just Islamophobia but hate in general.
To start the session looked at the definition, then highlighted some statistics to show the level of Islamophobia here in Scotland. We then looked at the role of the media and politics in the issues. Followed by a discussion into the work MEND and other organisations are doing to tackle the issue along with what further can be done by wider society to address the issues faced my many in relation to Islamophobia.
The session finished with an interactive question and answer session that covered many differing aspects of the growing problem of Islamophobia in Scotland.
We would like to thank SPMA and police Scotland for holding the session and we look forward to further sessions across the whole of the force.