Peterborough Launches Islamophobia Awareness Month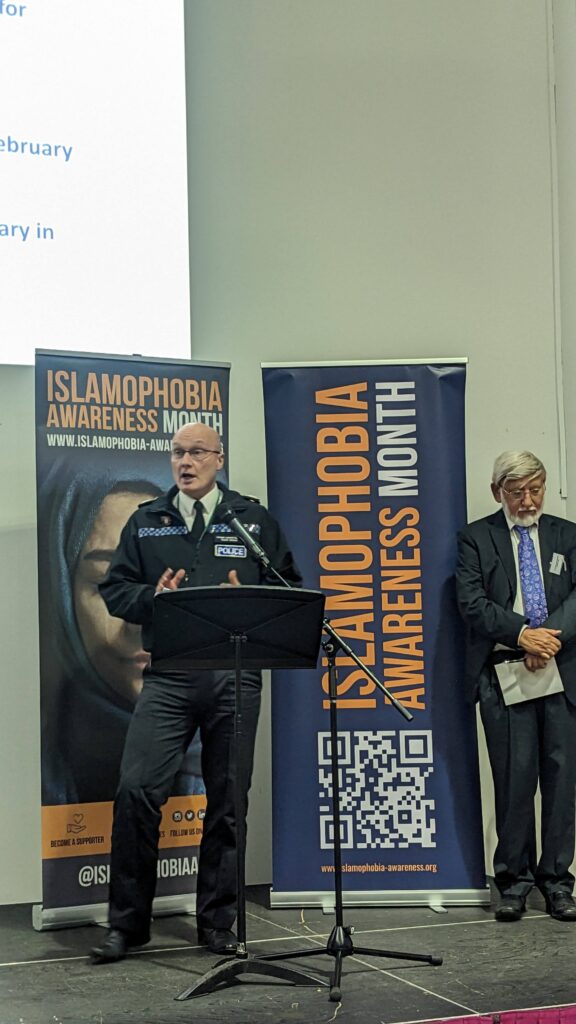 In an effort to foster inclusivity, understanding, and harmony, the Joint Mosques Council of Peterborough organized a remarkable launch event for Islamophobia Awareness Month on Monday 6th November 2023.

With more than 70 attendees, the event served as a platform to raise awareness and combat the troubling issue of Islamophobia. The event was held at Jack Hunt School, providing an accessible and welcoming venue for the community.

The event featured a distinguished lineup of speakers, each with a unique perspective on the importance of addressing and combating Islamophobia. The Chairman of the Joint Mosques Council, Mr. Abdul M Choudhuri, opened the event with an inspiring address, emphasizing the significance of unity in the face of discrimination and prejudice.

Mr. Maqbool Ahmed OBE, shared his insights on the role of local of fostering a more inclusive society. He expressed his commitment to supporting initiatives that promote diversity and understanding within the community. Matt Gladstone, Chief Executive of Peterborough City Council, addressed the audience, highlighting the importance of working together to create a safer and more inclusive environment for all residents. He stressed that such events help build bridges and break down barriers within the community.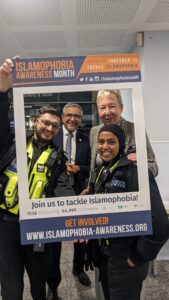 The Chief Constable Nic Dean of Cambridgeshire Constabulary discussed the efforts of the police force to tackle hate crimes and the importance of reporting such incidents. Her commitment to eradicating Islamophobia was palpable. The Lord Lieutenant of Cambridgeshire, Julie Spence, representative of HM King Charles emphasized the role of leadership in fostering a more inclusive society. She emphasized the King's personal ambition to be seen as Defender of Faiths.

The event also welcomed MP Paul Bristow, who expressed his support for the cause, his work as Co-Chair of the APPG on British Muslims and reiterated the importance of involving political representatives in combating Islamophobia at a national level.

Through these influential voices, attendees learned the critical importance of addressing Islamophobia. The event was not just an awareness campaign but a call to action, emphasizing the need for the community to come together and actively challenge prejudice. The stories shared and the messages conveyed served as powerful reminders of the collective responsibility we all share in fostering a society free from hatred and discrimination.

The Peterborough launch event for Islamophobia Awareness Month was a resounding success, bringing the community together to tackle a pressing issue. It demonstrated that when individuals, leaders, and organizations unite against hatred and discrimination, they can make a significant impact. The attendees left the event with a renewed sense of purpose and a determination to actively engage in combating Islamophobia. It is events like these that will continue to pave the way for a more inclusive and harmonious society, one where diversity is celebrated and hatred is challenged at every turn.